Blackburn Pallets was originally established in 1992 supplying local companies with new and used pallets with our core business being pallets Lancashire. However, in 1994 we moved to a purpose built site where we now handle 5,000 reconditioned pallets every week with our pallet repair/delivery service extending throughout Lancashire, Yorkshire and Manchester.
We are able to supply/repair both standard and non-standard sized pallets and offer plastic or heat treated pallets.
Used Pallets Wanted
Blackburn Pallets are able to clear your scrap pallets for free and we may consider paying for quality used pallets. The price we pay depends upon the condition, quantity and geographic location of the pallets.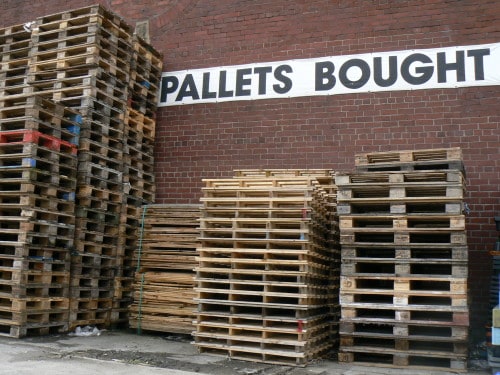 Please contact us for more information.
** Please note there is a minimum quantity for collection **
New & Used Pallets
We supply pallets throughout the North of England from our Lancashire site based on Gorse St in Blackburn.
We have established a reputation for a quality service and excellent customer satisfaction since we started trading in 1992 supplying a wide range of pallets to a diverse client base including large and small businesses from various industries.
We proudly serve businesses from the following sectors:
Retail
Medical
Food Industry
Plastic Recycling
Consumer Goods
Packaging
Chemical
Printing
Drinks
Engineering
Waste Management
Agriculture
Manufacturing
Pets & Animal Food etc
Pharmaceutical
Pallets Lancashire, Yorkshire & Manchester
At Blackburn Pallets Ltd we provide our customers with the most cost effective solution to their individual pallet needs.
To read more information on pallets visit Wikipedia.
A pallet is a flat transport structure that supports goods in a stable fashion while being lifted by a forklift. A pallet is the structural foundation of a unit load which allows handling and storage efficiencies. It was originally invented in the twentieth century to replace older methods of shipping or storing goods in bulk.
The EURO pallet is 1,200mm x 800mm; it is a four-way pallet made of wood that is nailed with 78 special nails in a prescribed pattern.
To find out how we can help with the pallet supply for your business please contact us today on 01254 695888